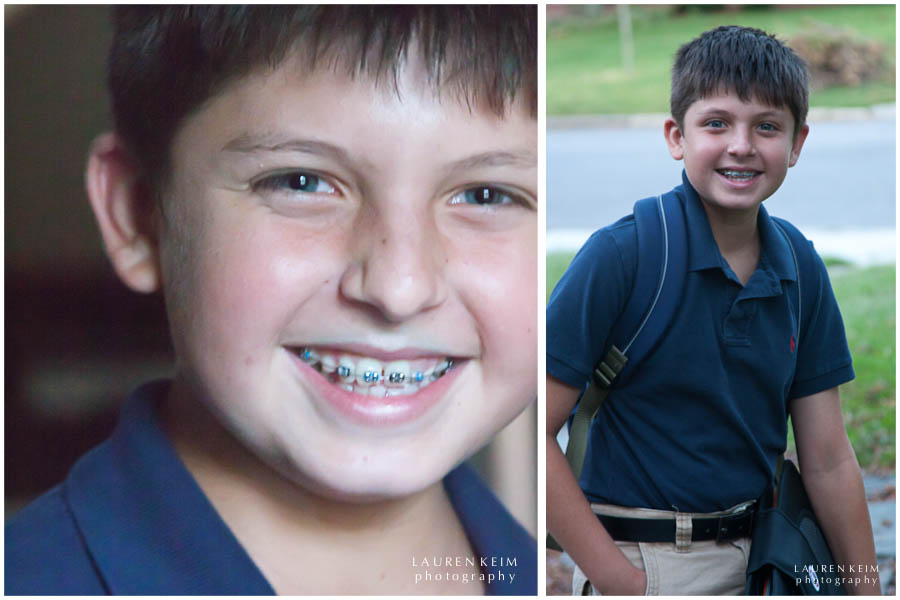 Dear Callum,
Well my love, you did it. Another year in the books. I'm not going to lie and say that this year was all unicorns and rainbows and birds singing. There were parts of this year that were darn hard weren't there? You had a lot of challenges this year - we all did - but there were a lot of good parts too.
When we made the decision, back in fourth grade, to switch schools, one of the things that we loved about your new school was that 6th grade was still in lower school, with middle school starting in 7th grade. It's a special part of lower school, the 6th grade, off in its own area and almost a pre-middle school. You change classes and have a quad and cubbies, new friends and exams. All good stuff, even the exams!
You had an amazing homeroom teacher who was also your science teacher and a history teacher that inspired a love of the subject that Papa and I can't wait to watch unfold. There was a lot of hard work. A heavy homework load (heavy enough that reading for pleasure went by the wayside a bit this year), organizational struggles, and challenging, frustrating math.
Oh math. We're not helping you out much genetically there, I'm afraid. But we'll get it figured out.
Your teachers love your inquisitive nature and your cheerful spirit (even if they wish that sprit might talk a little less often in class...). They say you're a great writer, and we're not surprised to hear this. You loved almost every minute of your research project on Patton, and you did well on it too. We're proud of all your hard work this year.
Out of school, you really spread your wings too. Keeping old friends and finding new. You got braces over the summer and learned how to tie a tie.
You went to your first dance. And we went to your second dance (yikes!).
As ever, your choice of Halloween costume was creative and fun. I so appreciate how you always want to do something unique and different and try something new. We took some trips, traveling to Charlottesville and Charleston. You still love traveling to new places and are always willing to try new foods. You developed a love of photography, and I'm really looking forward to exploring that love with you more this summer.
You adore your dogs and your iPod; I often see your face bathed in its glow. When your iPod cracked this spring, you were nearly devastated, but you managed until we got you a new one.
I might have mentioned that you're always willing to try something new...
Last summer you told us that you didn't think you wanted to play lacrosse any longer and you wanted to give baseball a go. To say we were stunned is almost an understatement. But we gave fall ball a try, and you know what? You were right again. Baseball is your thing.
It's this baseball thing that makes me think you're one of the bravest people I know. Papa feels that way too. The kids who are your age and playing now have been playing for years, and still you weren't afraid to go out there and try something new. You wanted to do it badly enough that you didn't mind being the new guy. You didn't mind flying solo in a sea of strangers. You struggled, but you were better than any of us expected, I think. People had no idea that you hadn't picked up a ball or bat until this summer. When you got your first hit (a double!), I nearly floated out of the stands! Your coach gave you the game ball, and I don't think I've ever seen you smile so big.
Baseball has been a large part of our lives this spring too, and you know what? I like it that way. You're learning a lot about the game and a lot about yourself. We'll be sad when this season is over, but we're looking forward to lots of baseball watching in the years to come.
You know Cal (And when you started baseball, you wanted to be called Cal. It's tricky, but we're trying to honor that.), what I love about you is that in the midst of all these changes, you are still so essentially you. One of the administrators in your Lower School told Papa last year that at the start of 6th grade you're all just kids, but by the spring, POOF, you're teenagers. Teenagers. Oh. God. I have all summer to get used to that idea, at least.
Yes, you're so essentially you...a good friend, a kid with an interested and inquisitive mind who'll try anything. You're brave and competitive and loyal and kind.
Watching you mature into such a fine young man is a delight, and we couldn't be prouder of you. We have a great summer ahead of us, and I think you're really going to like Middle School.
In fact, I think you'll love it.
It's Graduation Day. Congratulations, dear. We love you. Mama and Papa